Jon Bailey honored with SDX lifetime achievement award
Archives
Categories
Tags
Year
SDX Brand Diego Awards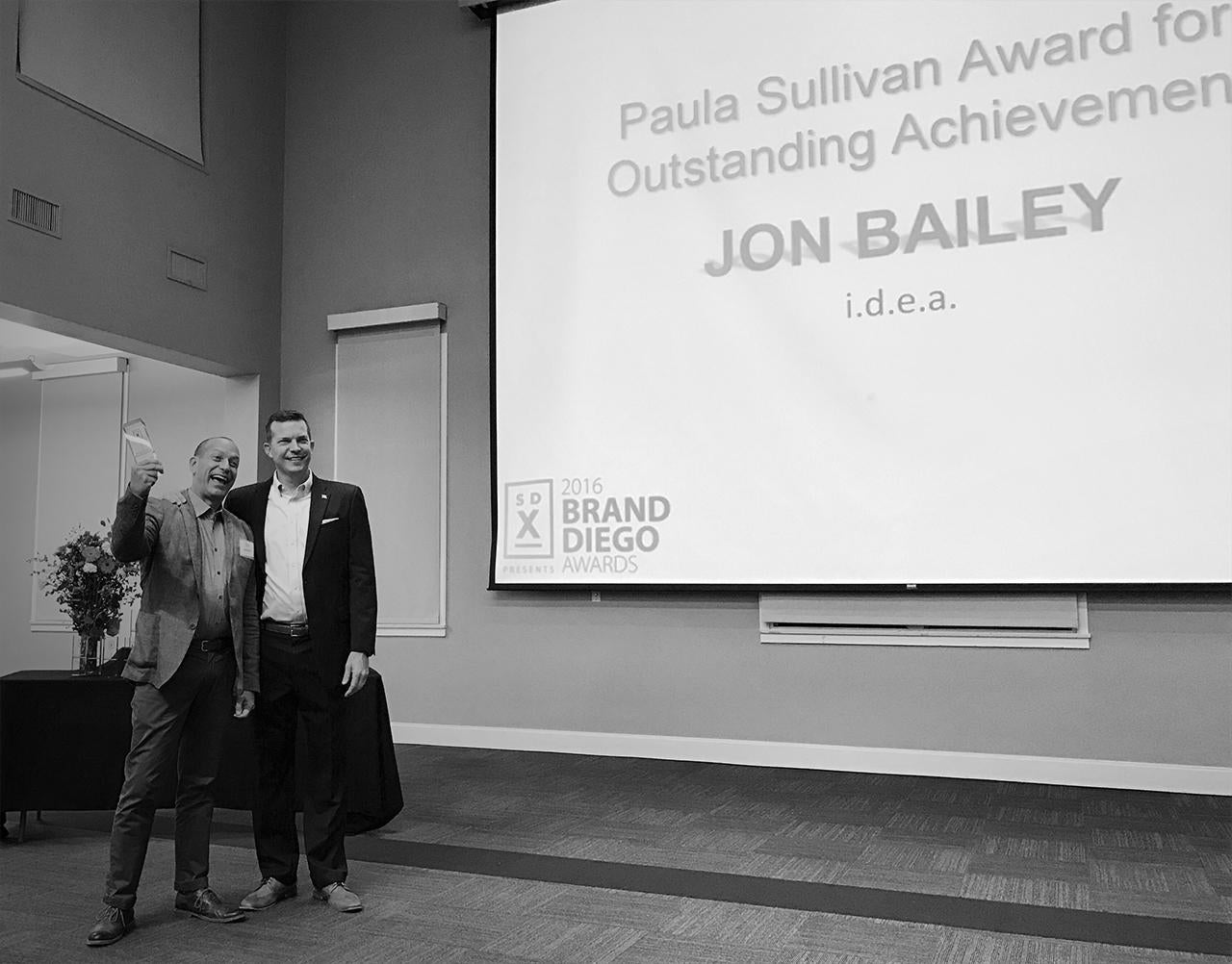 We're proud to share that i.d.e.a. founder and chief relationships officer Jon Bailey was honored with the Paula E. Sullivan Award for Outstanding Achievement at the 2016 SDX Brand Diego Awards!
Since 1992, SDX (formerly the San Diego Ad Club) has annually honored individuals who have continually demonstrated their active involvement and dedication to the San Diego advertising and graphic design community and share their accomplishments and inspiration with the San Diego community at large.
That's putting it mildly:
With more than 30 years in marketing, Jon was an early pioneer in integration, and his leadership is sought after by brands looking for insight, strategy, direction and just plain truth. He is past chairman and currently serves on the board of SDX and is past president of the Public Relations Society of America, San Diego Chapter. He is chairman of TAAN Worldwide, the global independent marketing agency network, and has served as guest instructor at the University of California at San Diego, University of San Diego and San Diego State University.
Beyond the marketing and communications industry, Jon is active in driving change as a leader in our community: he was appointed by Mayor Kevin Faulconer as a San Diego City Commissioner for Arts and Culture, and sits on the boards of the Balboa Park Conservancy and the Balboa Park Trust.
In addition to his normal workday, Jon nurtures and expresses his creativity as a travel writer for San Diego Magazine, Hilton Mom Voyage and his own blog, 2 Dads With Baggage.
Jon Bailey, we salute you! Congratulations.
View article

PREVIOUS POST