In it to win it with Pentel of America
Archives
Categories
Tags
Year
New Work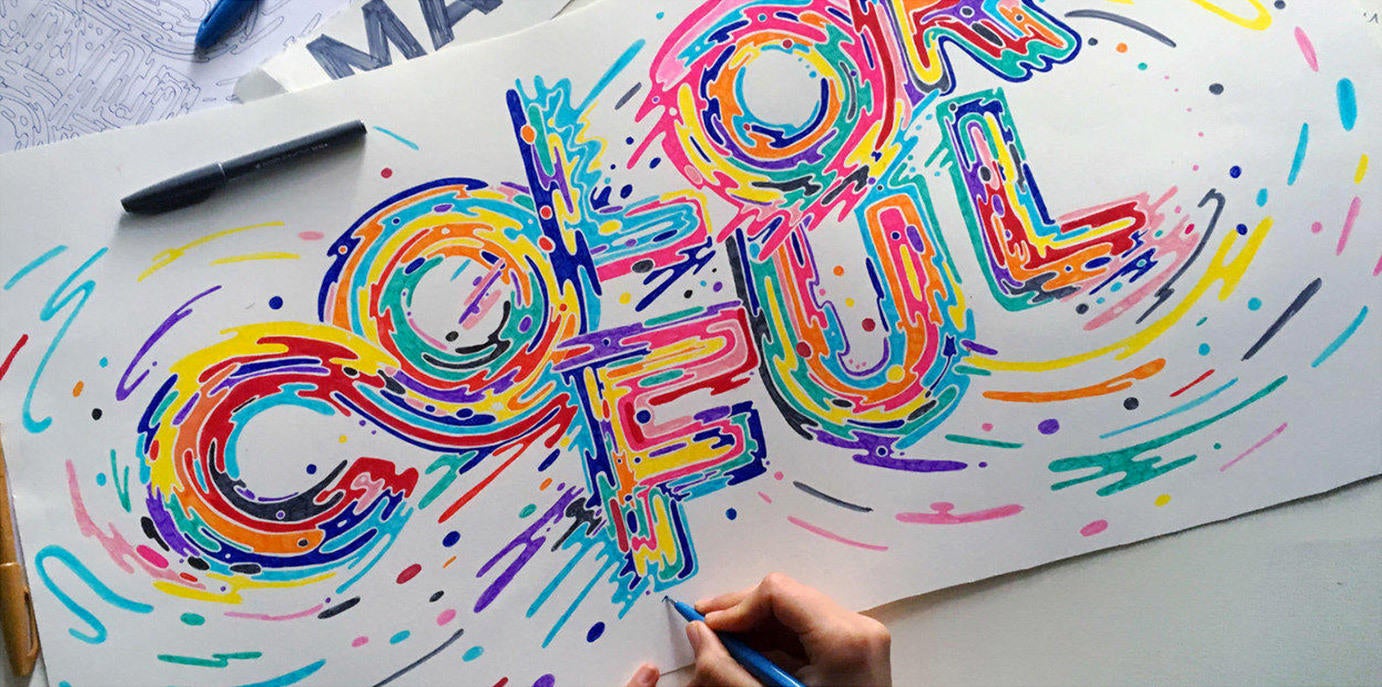 Pitching and winning new business is one of the most exciting and painful parts of agency life. It's a high stakes, fast turn, big reward game, and everyone's in it to win it. The rush of winning new business is one of the most electrifying aspects of this industry; that feeling of exhilaration after a win is like a drug. And while the late nights, heated debates and rapid brainstorms can really wear on you, there's nothing like the feeling of being notified by the prospect that you've won. It's one of the thrills that got me hooked on this business.
I've been part of numerous pitches at different agencies with some great wins and some devastating losses too. But I always come out of it with some learning and a feeling that I earned another badge of honor having gone through it.
Our recent pitch for Pentel of America is one that will live in my mind forever.
It was the usual process—first the RFP response, followed by the notice that we made it to the second round. So, onto the strategic, creative and media presentation. We gave it our all. Late nights at the agency, off-site meetings to brainstorm without distractions, sampling the products, revisions to the work, reworking the revisions, then rehearsals.
The day of the presentation, we were ready. We knew we were the last agency presenting, and were ready to give it our all.
The Pentel team came in. As with all prospects in a pitch, they had their poker face on, ready to listen, see and feel what we had to offer, and ask every question we only hoped we were prepared to answer. The team was prepared, confident, and most importantly, we had fun. After 90 minutes, they left, thanking us for our time and that we would hear back.
So the waiting had begun. The prospects said they'd get back to us next week, but that can often turn into weeks, even months. Having put in our all, the pitch team left to have lunch, recap, recall and predict potential outcomes; never would we have guessed what would happen next.
After our sushi celebration lunch, we got back to the office to resume our day. Then, I look up and see the clients back in the lobby. I wonder if I should go greet them? Did they leave something? Need to use the bathroom before they drive back? Then one of our partners, Ryan Berman emerges from his office to greet them. The clients hug him. That's when I knew.
They had left our presentation and went to lunch to discuss all of the presentations they had reviewed. But before driving back up to Orange County, they came back to our office to tell us in person that they had made a decision during lunch, and awarded us the job on the spot.
The pitch team gathered in the lobby to shake hands and exchange hugs with our new clients, knowing we were disturbing a meeting (an internal one, thank goodness) that was happening in the front conference room.
After the clients left, the entire agency broke out into cheers. Never in our team's history had we received notice that we won a pitch so quickly after a presentation. It was an epic and courageous move for the clients to be so decisive, and to act on their decision so instinctively. It was a sign of good things to come, to step into a partnership on the right foot.
We are now doing the work, building a new campaign for Pentel of America that will help elevate the brand's presence in the minds of consumers, and the shelves of its retail customers. The momentum and trust that we built with them during our first meeting has carried through. When clients embrace us as an agency partner from the beginning, to share the courageous endeavor of doing great, differentiated and unexpected work, that's when magic happens. And this magic will undoubtedly lead to a meaningful and courageous campaign.
View Work
PREVIOUS POST

Fifty Shades of Millennials
+