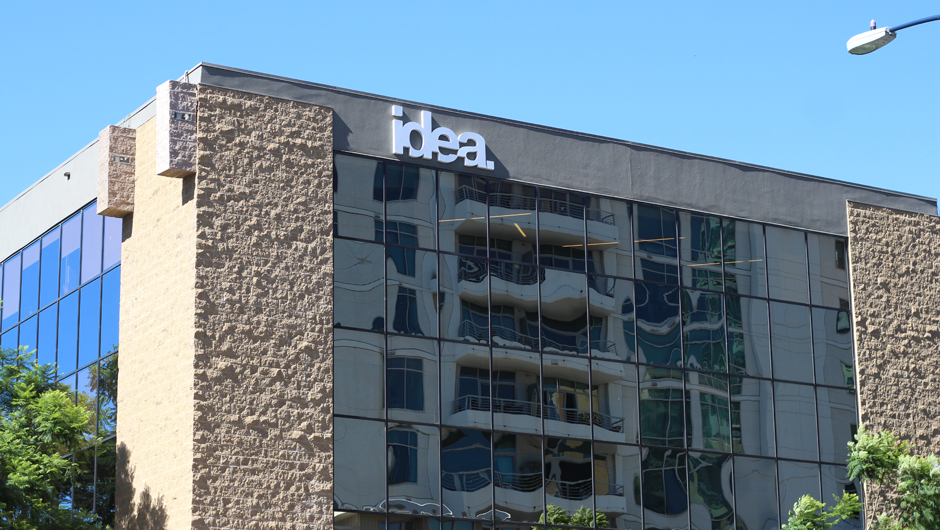 Now that the women's world cup is over and the country is impatiently waiting for football season (or maybe that's me), I figured I'd interrupt the dog days of summer with a midyear review of how things are going over here at i.d.e.a.
Three years into this calculated science project, i.d.e.a. has grown from 25 to 65 problem-slayers. I'm delighted to report our culture and client list is sounder than ever. Usually, I've seen and heard one sacrificed for the other. But here, it has become critical that both are humming.
New wins and new hires have ruled our coop as we've won more relevant regional and national business from inside and outside San Diego. New wins include Eddie Bauer, UFC GYM, Qualcomm and, most recently, Scripps Health.
All four scenarios, in my humble opinion, have validated our rather unique-to-most "fuller-full service" process.
Though it's hard for a CMO to have most of their eggs in one basket with a single agency, the reality is it's harder for them to wrangle disparate agencies who don't play nice in the sand box. When your title changes from "CMO" to "Switchboard Operator," it's time to try something new. And with most agencies playing the perpetual land grab game and many CMOs averaging two years before they exit their current building, we knew our model would start to gain traction. Three of the four wins above are integrated accounts with us utilizing a gamut of our in-house services, from creative to digital to public relations to media to social media to brand purpose.
Why else does our model seem to be working? Because our talent continues to get better.
Daniel Andreani is a creative all-star who joined us after spending time at Sid Lee, BBDO and Taxi. Our work under his guidance has markedly improved. The team is noticeably focused on the right things and the work speaks for itself. Julie Messing-Paea joined our team as a VP a little over a year ago, and months later our reputation team started winning national PR business such as the St. Regis Monarch Beach, Fender, Rubio's and UFC GYM.
Our agency got a huge boost this week when Amy Martin Winhoven—previously EVP/global planning director at Saatchi & Saatchi NY—joined our team as SVP, strategy and planning. We will all be immensely better because of her.
And though I left many off—both clients and other in-house rockstars—who have helped make the work across all verticals that much better, we're on our way to achieving something big here.
My hope has never been to simply be San Diego's premier agency. It has always been to be a premier nationally-recognized agency.
We're laser focused as a team on just that.
More to report in December.
Wish us luck.