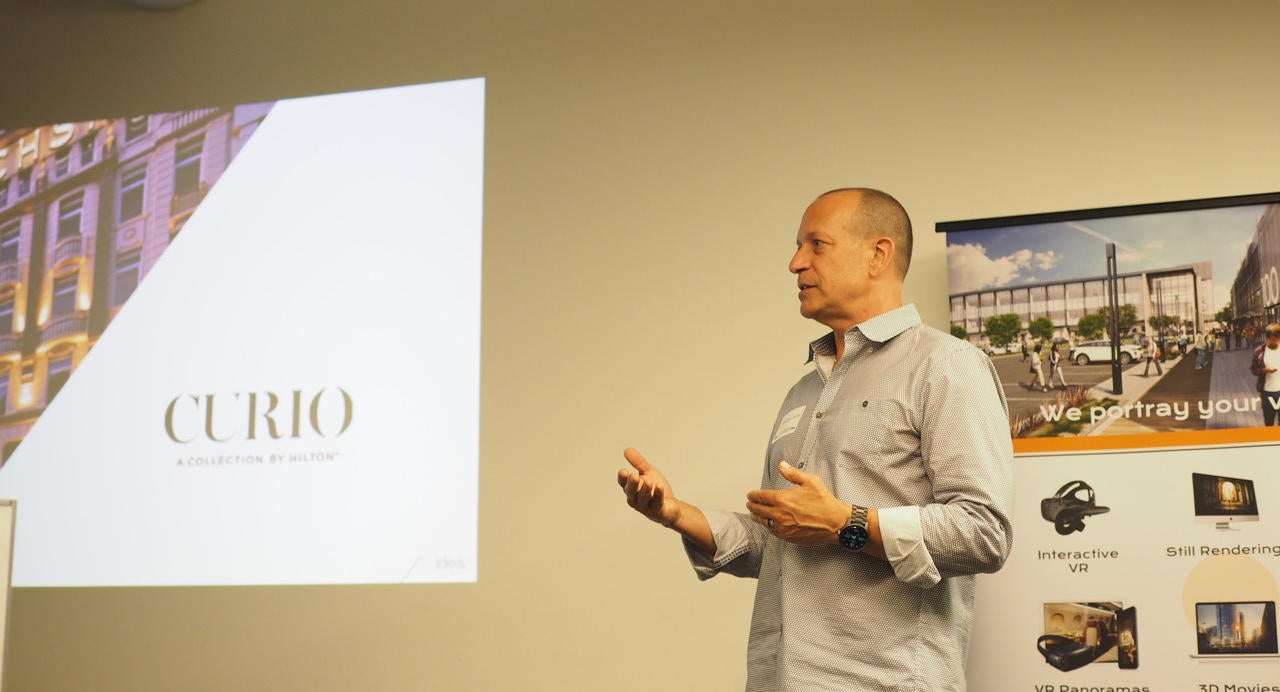 Where does a hospitality marketing campaign end and a guest's experience begin?
In marketing, our job is to create consumer expectations for a product or service. But guests anticipate a seamless transition from their online experiences with a brand to their in-person interactions.
While these virtual and physical experiences should be working in tandem, guests often experience a disconnect between the two.
Last week, we partnered with SEGD San Diego (Society for Experiential Graphic Design) to bring marketing and experiential design gurus together under one roof to discuss.
We packed i.d.e.a.'s creative space in San Diego's Little Italy to talk about how our award-winning campaigns have helped bridge the gap.
i.d.e.a. Co-Founder Jon Bailey and Executive Creative Director E Slody discussed how our work with brands like Caesars Palace, Harrah's Resort Southern California and The Curio Collection by Hilton have transcended the disconnect between what a brand promises and what guests can expect on property.
Take i.d.e.a.'s work with Harrah's Resort Southern California for example.
Our quirky and funny integrated campaign portrays David Hasselhoff (The Hoff!) as the mayor of "Funner, California," the town we created, where Harrah's Resort is located. In the campaign, Hasselhoff is seen living luxuriously and even sculpting a bust of himself made out of cheese.
At the actual Harrah's Resort Southern California guests never know when The Hoff might show up. He may just be serving you dinner. (Yes, seriously!) And you can find his cheese bust from the TV spots on display in the resort lobby.
Aligning a digital marketing experience and an in-person guest experience doesn't necessarily take a tremendous amount of extra effort. However, it does take diligence, creativity, intention and good partnership.
"The best campaign idea in the world can fall flat experientially if the onsite management team doesn't close the loops on their end," stated Bailey. "A key to success in fully integrated marketing is a close relationship between the agency and the destination to ensure the guest experience comes to life when they visit."
When a marketing campaign promises a unique, one-of-a-kind experience for guests, we believe there is no other option but to deliver.