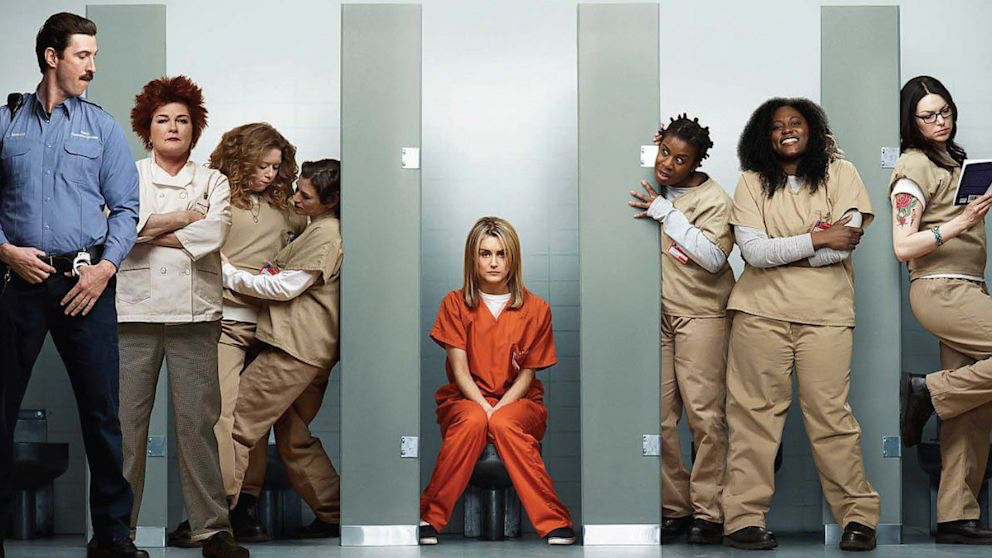 The inmates at Litchfield Penitentiary got an early release – for the third season of Orange Is the New Black, that is.
The popular Netflix original series created some excitement last week after releasing the newest season six hours early. Like so many others, I had not expected to be reunited with my favorite jailbirds until Friday, June 12, so imagine my surprise when I logged in to find all 13 episodes ready at my fingertips Thursday night - I didn't even have time to stock up on my favorite ice cream and wine. I settled for popcorn and got to watching.
Three hours (and two bags of popcorn) later, I begrudgingly turned off the TV and popped on my phone to find a slew of posts on Facebook about the early release. And my news feed wasn't the only one bustling with excitement.
Netflix made the official announcement via Twitter on Thursday evening, causing a social media frenzy in 88 characters: "Attention inmates! Orange Is the New Black Season 3 is out on early release. #OrangeCon." The tweet received 14,762 retweets and 8,302 favorites in just a few hours. To say the move thrilled fans would be an understatement - people were ditching the NBA finals and tuning in during graduation ceremonies to watch.
Attention inmates! Orange Is the New Black season 3 is out on early release. #OrangeCon

— Netflix US (@netflix) June 12, 2015
The timing of the early release also coincided with the first-ever OrangeCon event held in NYC, which turned Skylight Clarkson Square into Litchfield prison to get the show's die-hard fans ready for the new season. The invite-only event was filled with set replicas, temporary tattoo stations, mugshot photo booths and even prison cafeteria food (meatloaf, mashed potatoes and mac n' cheese served with a spork). It was during a video call with the cast and fans that Netflix Co-Founder Reed Hastings gave the official green light to early release the season – sending fans into an excited frenzy.
It's not the first time Netflix has received attention for an early release – the company scrambled after accidentally posting 10 episodes of House of Cards two weeks early back in February. While some argue the accidental release was an intentional marketing move to build up excitement, it's clear the latest strategy successfully generated even more online buzz for the OITNB season premiere. By releasing just a few hours early, the news began trending worldwide on Twitter, and landed headlines on top lifestyle sites including Access Hollywood, Variety, Glamour, Business Insider and Refinery 29.
There's no doubt Netflix is one of the most influential media companies out there today, tapping into their core audience of fans – both on and offline – in strategic, timely ways to get people talking.
Now excuse me while I finish binge-watching episodes 4-13.
Image Source: ABC News