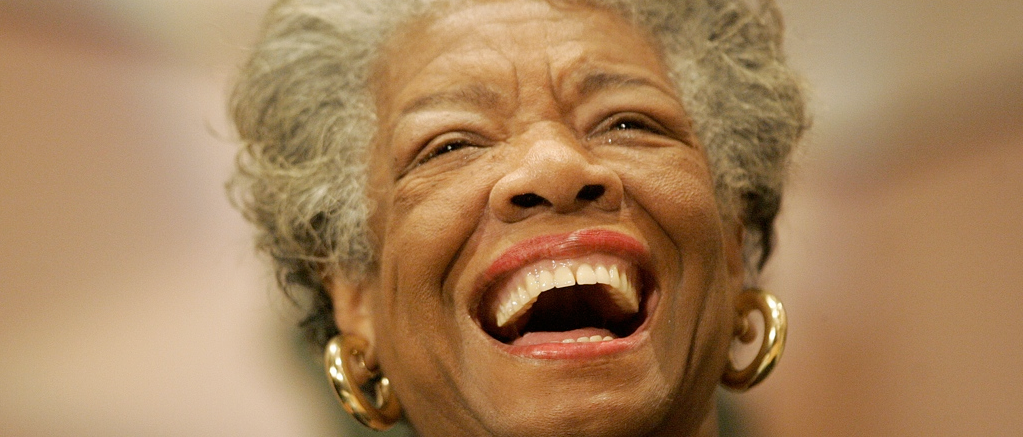 Make 'em laugh. Make 'em cry. Make' em feel.
A quote that I often refer to, and one that I wish I knew in high school for my senior quote, is one by Maya Angelou. I'm sure you've heard it, but here it is.
People will forget what you said.
People will forget what you did.
But people will never forget how you made them feel.
This is a powerful quote because it's true. As true as my fondness for my fourth grade teacher, Mr. Blanchard, or Mr. B as he preferred to be called. Now, I don't remember anything specific that Mr. B said to me, or what he did to make me recall the experience of being in his class so positively. But I do remember, he was funny, approachable and whimsical. He taught me that making mistakes is part of learning, and made all of us in his class feel like we could achieve anything. What was it about him? Was it his Chaplin-esque mustache? The fact that he wore a crazy tie every day, or suspenders he would snap if you got the right answer? Was it that he would get so excited about fractions, his voice would boom so loudly that you could hear it from the other end of the hallway? It wasn't one thing, but the amalgam of it all. He made us feel excited about learning and that we all had potential to do great things. He was a different kind of teacher and made a lasting impression and impact early in my life.
I'm sure Mr. B wasn't the way he was by accident. At some point, Mr. B made a conscious choice about the way he taught his classes and interacted with his students. He could've been strict, unforgiving and relentless. Like my third grade teacher. Or passive, boring and unoriginal, like some of my college professors. I don't remember their names. In fact, this is the first time I've thought about those teachers in years (decades, even.)
Like Mr. B, we all make conscious choices in the way we interact with those around us. For marketers, it's a daily (sometimes even hourly) consideration in which difficult decisions must be made. Whether it's a customer, client, consumer, influencer or an entire community, we make conscious and deliberate decisions every day about the way in which we engage our audience, to make memorable connections that lead to action.
So what does it take to move people? To make them feel so strongly, it motivates and drives action? It takes...everything. And this is what I love about what we do. It starts with an insight, a golden nugget that answers the question, what problem are we solving? Getting that insight right is no easy feat, but when you hit the right note, it establishes a great foundation for the creative expression that follows.
Make' em laugh!
A recent article by author, speaker and agency veteran, Bryan Kramer, calls out that humor can be a powerful device to engage consumers in an impactful way. It's delicate, and requires a high level of strategy and craft. According to Kramer, knowing your customer is the first key to comedic success. (Again, insights!) Relevance, being natural, and being relatable are also some key takeaways from the article.
For a recent campaign we completed for Scripps Health, we used humor as a device to relate to people's pain points about having a less-than-satisfactory health care experience. By playing back humorous scenarios that people can relate to, the intent was to connect with consumers in a way that Scripps can own, and urge them to make the good call to make the switch to Scripps.
Make 'em cry…
Another way to hit an emotional chord with consumers is to pull at their heartstrings. You can often see me crying at my desk as I peruse the latest campaigns from the Adweek or AdAge social streams. And while I do have very loose tear ducts, brands like Dove, Always, P&G and Underarmour have been killing me with work that moves me to the core and single-handedly keeps Kleenex in business. As a mom to an eight-year old girl, this one had me reaching for tissues every time someone even mentioned the campaign.
Or this one for The Syria Campaign immediately moved me to donate funds to Save the Children, to benefit refugees of Syria (and all over the world), soon after regaining my composure and just long enough to type in my credit card information accurately.
So, whether you choose to go for laughs or tears, one thing is certain: You must win their hearts. Make them feel. Do it well, and deliver on what you promise. Do it consistently and not only will you drive action, but you will build the loyalty, advocacy and trust they have with your brand.