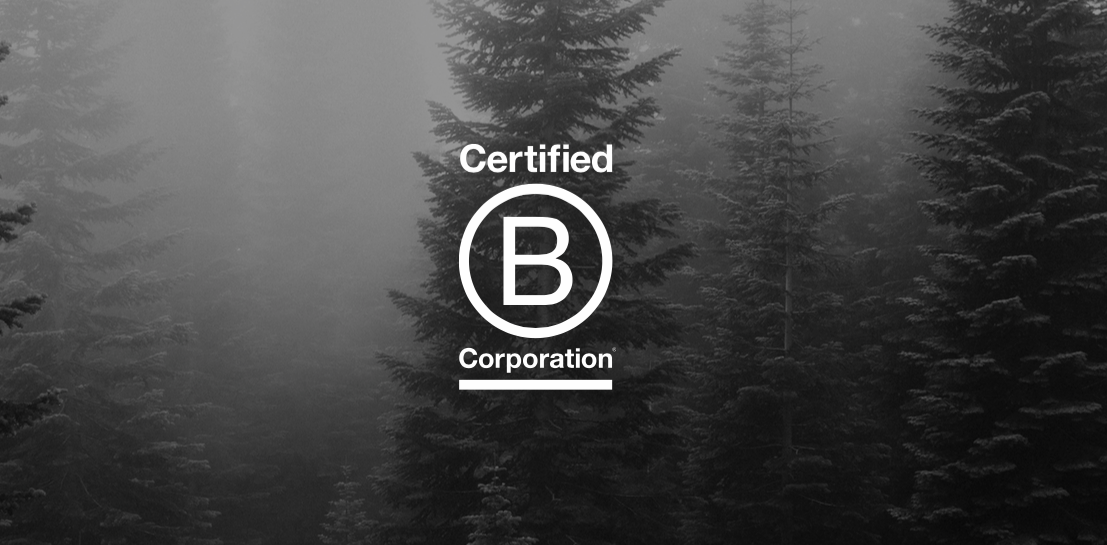 There are many ways to be a socially, fiscally and environmentally responsible company. For some companies, it is at the very core of what they do. Companies like Method exist to be the sustainable alternative and so every choice they make from their supply chain to the ingredients in the bottle to the bottle itself are carefully considered.
For companies like ours that are a service, lining up those choices can be a bit harder to do (or show). We don't really have a supply chain and we don't make stuff, so how do we measure our impact?
Part of what made becoming a certified B Corporation so interesting to us was the certification process itself. B Lab, the non-profit organization that created and awards the B Corporation certification for for-profit organizations, developed the B Impact Assessment (BIA) to assess a company's overall impact on its stakeholders. A company has to score a minimum of 80 out of 200 points to be certified.
The first time we went through certification we had a guide. I called him our Sherpa. Frank Scarpaci of Vianova (also a certified B Corp) worked with us for months to answer all the questions, gather the right back up and keep us on track. I will be forever indebted to him for that.
We just went through recertification (you have to re-up every two years and they keep making it more rigorous so it's not a slam dunk). It was easier to navigate the BIA this time, but just as challenging to get over that 80 point threshold.
According to the B Corp website, the Assessment seeks to comprehensively cover the impact of a business through the lens of five key impact areas; governance, workers, community, environment and customers.
Governance Section evaluates a company's overall mission, ethics, accountability, and transparency.
Workers Section evaluates the company's contribution to employee well-being, including topics related to compensation and benefits, training, health and safety, ownership and job flexibility.
Community Sections evaluates the company's community engagement and impact, including topics related to diversity, job creation, supplier relations, charitable giving/community service, and local involvement.
Environment Section evaluates a company's overall environmental stewardship including its facilities, resource use, emissions, and (when applicable) its supply chain and distribution channels.
Customers Section evaluates companies whose products or services are designed to address a particular social problem for or through its customers, such as health or educational products. The section focuses on the impact of the product/service and the extent to which it benefits underserved communities.
It's been interesting to learn how we can become more accountable in these five areas. A few of the big steps we have taken on our journey include:
Offsetting our Carbon Footprint - we work with The Conservation Fund to calculate our travel and commuting impact and invest in forestry to offset.
Volunteering - we now give every employee a full paid day off to give back to our community. We actually volunteer every month, but the one big day we volunteer all together is a team builder, morale booster and just an "all the feels" kind of day.
Written Policies - we now have a written policy that encourages the hiring of minority- and women-owned businesses for services and the purchase of supplies. We have a very thorough Employee Handbook that leaves no doubt as to benefits, policies, workers rights and avenues for redress. We have published goals for paper usage, energy usage and volunteerism posted on our website.
The journey has had its ups and downs (you think you've hit the magical 80 only to have the assessors back at B Lab knock you back down a point or two) but in the end it's worth it. We are very proud to be a Certified B Corp. There are 2000 of us and growing. Knowing that each one of those organizations had to go through the BIA lets us know we are with kindred spirits, all focused on using business as a force for good.