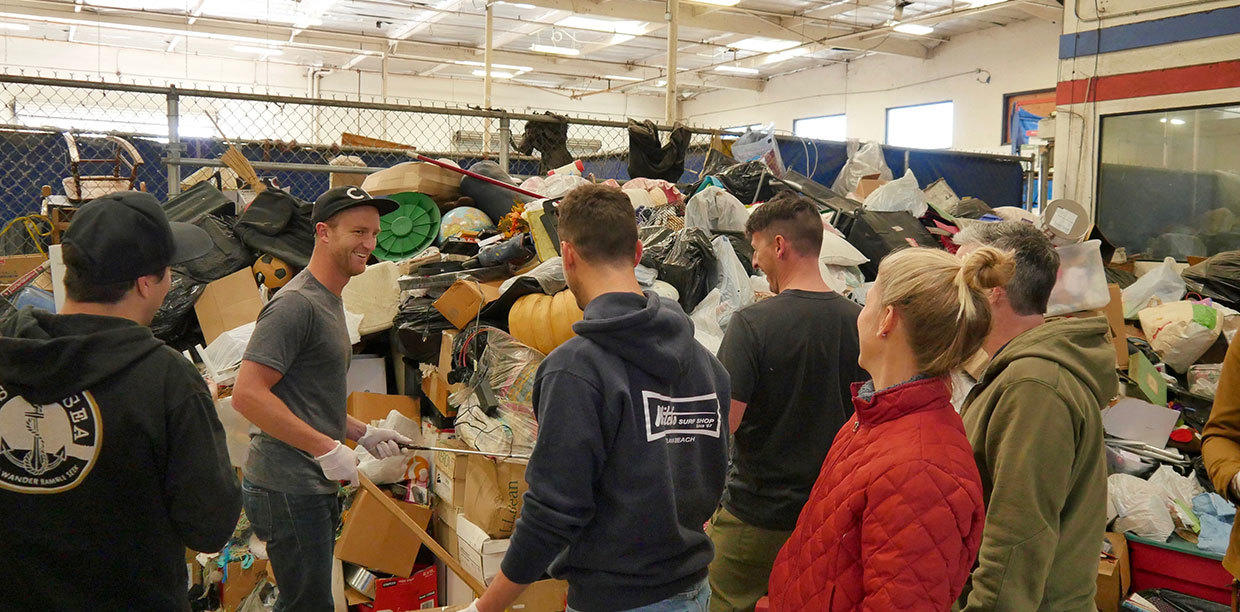 As a certified B Corp we make every effort to give back to our community however we can. We know we're darn lucky to be living in this beautiful city, drinking as much coffee or beer as we like, and looking at the ocean every weekend if we please. We don't believe that the business motive is only to make a profit (though that sure is great). We know that by using our talents for good, we make our community a better place to live.
We have always worked to serve the homeless community of San Diego. When you live with the fourth largest homeless population in the country, it's a reality of life you cannot escape. From our very start, i.d.e.a. adopted Stand Up for Kids, a local organization that serves homeless teens. We cook and feed the kids dinner once a month and do annual drives for whatever it is they need at the time.
When we signed Father Joe's Village (FJV) as a client, we knew it would be an account where we would provide Pro Bono services to augment the budget. And when it was time to figure out what we would do with our Day of Service, it was a no brainer. But, we didn't want to do the typical volunteer gig of serving food at the Village - we really wanted to get our hands dirty.
Well, we succeeded. The FJV staff invited us to help clean up and organize their warehouse. To get a sense of the scale watch the video below. There were mountains of stuff. A real lesson in our hyper consumerism and throw away culture (lots of clothes with the tag still on them).
As we sorted stuff we had a few close encounters with rats (dead and alive), rat pee and rat poop. But the team rallied and in the end it was one of the most rewarding things we've ever done together. There was a real sense of accomplishment that we had helped the understaffed FJV team make some headway and created racks and racks of clothing ready to hit the store.
If you're looking for a bonding experience with your team, I encourage you to go roll up your sleeves and do some good in your community. Even though the rats sound gross, I'm pretty sure it was part of what made the event so entertaining and rewarding.