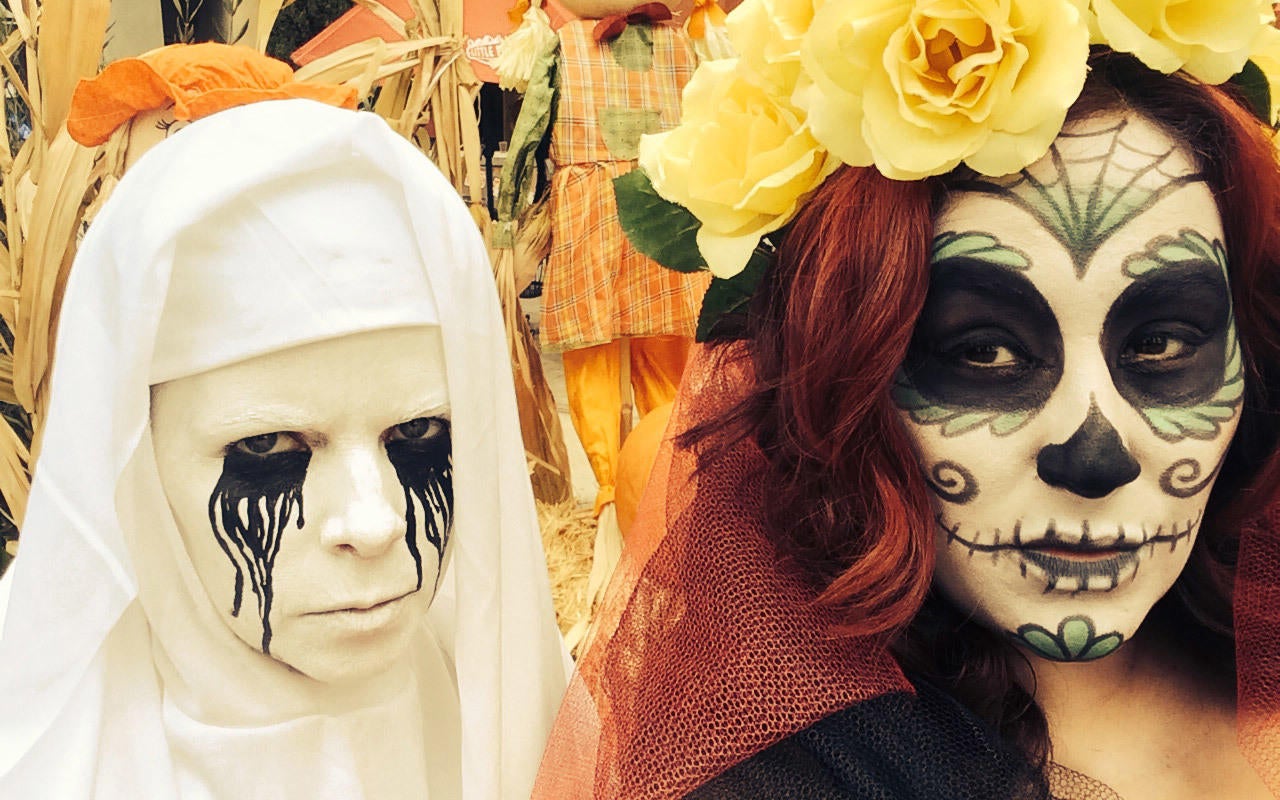 An anecdote:
At the end of their time at our agency, I ask interns to write a letter to future interns sharing lessons they learned, survival tips and other bits of wisdom. One memorable letter went like this:
"Consider optional dress-up for Halloween mandatory (lesson learned). Participate in company activities. You think the six-foot something shaggy dog looks funny with whiskers painted on his face? Wrong. You do. Your knit sweater and jeans will get you nowhere when the rest of the staff ranges from Cyclops to Dracula."
Ouch, right? For the record, I was dressed not as Cyclops but as the One-Eyed One-Horned Flying Purple People Eater, but I digress.
The point, as so aptly pointed out by our former intern: Halloween is a BFD at i.d.e.a.
Over the past four years, there have been excellent group costumes including Orange is the New Black, classic Clue and Disney's Up…
Female icons like Joan of Arc, Frida Kahlo and Peg Bundy…
And several instances of i.d.e.a. staff impersonating other employees (a gimme, but funny every time).
We've seen memes and pop culture references such as Pizza Rat, Jimmy Fallon's "Ew!," Sharknado and the Ice Bucket Challenge…
Costumes that defy category (looking at you, pregnant hippie, Islands mai tai and Dove bar of soap)…
And there was that time a small group converted the second floor office space into a surprisingly well executed haunted house and scared the bejesus out of everyone.
People bring the creativity year after year and I, for one, can't wait to see what everyone comes up with today. Tune in to our Facebook page today at 12:30 p.m. PST to see the costume contest unfold live.
Our Halloween archives, if you'd like to get in the spirit and/or need a last-minute costume idea:
And 2015 [read: people's reactions inside the haunted house] in video:
Boo!