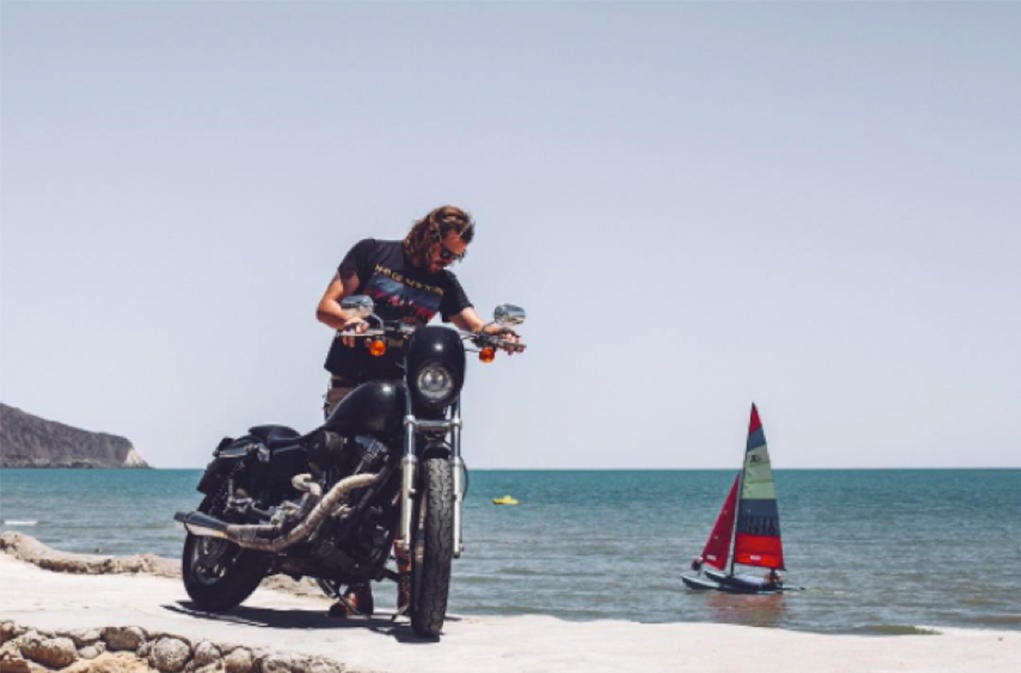 Here at i.d.e.a., we are not only proud of the innovative work we produce for our clients, but we also recognize that great work comes from even greater people. We wanted to introduce you to the leaders, thinkers and creators that invigorate our company and produce the work you see, hear and feel.
In today's feature, you'll meet our Art Director, Austin Bousley. Enjoy!
Q: As a Creative, what are the top 3 sources that you draw inspiration from? Who? What? Where?
A: First - My grandfather. He was an art director/creative director on Madison Avenue in the '60s, and I accidentally followed in his footsteps. He worked hard and was extremely passionate about his craft. He saw the world through a fine artists' lens and always approached his work from unexpected angles. When I'm stuck, I'm constantly asking myself "What would Gramps do?".
Second - My peers. This industry tends to attract interesting people. I'd even say you have to be a little crazy to love what we do - maybe a lot crazy. With that said, I've been very fortunate throughout my career to be surrounded by talented people, far more talented than myself. I've learned from my mentors, I've been inspired by those younger than me and I've been pushed by my peers. Thank you all.
Third – Picture books. Seriously. I am a sucker for a good coffee table book, and have far too many to sit on my coffee table, especially ones filled with well-curated collections of art. Most recently, Mario Testino's "Undressed". His work is amazing.
Q: What impact does technology have on the creative process?
A: A terrible one. With an endless abyss of other people's work available at your fingertips, and in your pocket, it's easy to get lost in influence before you even start thinking about what's best for the project at hand. All of this fancy software makes it far too easy to begin creating work before you have an idea. They've become devices that we rely on rather than utilize. What we truly need to begin the creative process only requires a pencil and a sketchbook.
Q: What advice do you have for others working towards your position?
A: Work hard and be nice to people.
Q: What are the fundamentals of great advertising?
A: Have an objective. In order to solve a problem, there has to be one. We work in a results-driven industry and every campaign needs a method to its madness.
Move people. Make them smile, or cry, feel confident, or scared, or uncomfortable, or whatever. Someone told me once that good marketing touches consumer's heads, and good advertising touches their hearts.
Q: What does the future hold for advertising agencies?
A: I don't know. But I will say that the industry changes at an increasingly rapid rate, and the only agencies that survive are nimble ones. Agencies smart enough to roll with the punches as a team, explore the unexplored and create interesting content that brings their clients results will be the ones that always come out on top. That part of our job has, and will, never change.
Q: If you had to listen to one album for the rest of your life what would it be?
A: Easy. Foghat – Fool For the City
Q: Bonus question: if you were having a BBQ and could invite 3 celebrities/historical figures dead or alive who would they be?
A: John Waters, Merle Haggard and my Grandfather.