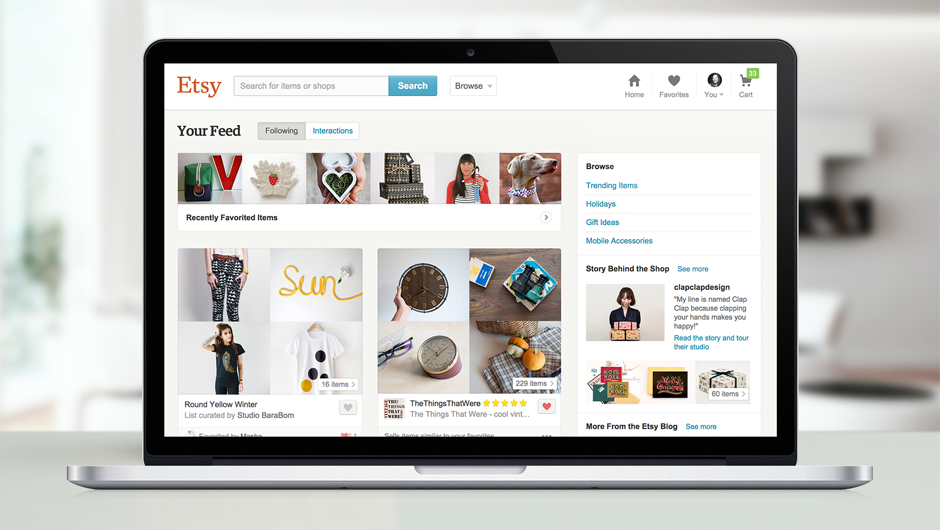 In the year since i.d.e.a. became a Certified Benefit Corporation, or B Corp, then one of just 25 agencies in the U.S. to earn the recognition, we've seen some exciting developments in the global movement of companies using business as a force for good, and experienced first-hand the challenges and rewards of running our own business (more) responsibly.
The Movement Gains Momentum
There are now more than 1,250 B Corps in 41 countries, from the early adopters like Ben & Jerry's, Patagonia and Method, to more recent additions such as Kickstarter, Warby Parker and Jessica Alba's Honest Company. Yet it was two major developments in the past year that gave the movement a big boost in visibility:
1) Unilever's CEO Ponders Becoming a B Corp
During the World Economic Forum in January, Paul Polman, CEO of global consumer products giant Unilever, reportedly said "...becoming a B Corp would send a powerful signal that the purpose of business is not just profit, but to have a positive impact on society and the environment." Whether or not Unilever becomes a B Corp (more on that in a moment), Polman already sent a "powerful signal" about the purpose of business and simultaneously endorsed the B Corp movement. It's a fitting remark from the head of what's considered one of the most sustainable companies in the world, and which already has a well-known B Corp in its brand family: Ben & Jerry's.
We certainly need more large companies to become B Corps, or at least support the movement, if it's going to have widespread influence on business practices and consumer preferences. That's why I organized and led a session on "How to Scale the B Corp Movement" at the recent Sustainable Brands conference, with speakers from Unilever, Campbell's, Plum Organics (a Campbell's subsidiary), Revolution Foods, and B Lab, the nonprofit that certifies B Corps. There, Jonathan Atwood, Unilever's VP of sustainable living and corporate communications, said the company hadn't yet decided if it would become a B Corp, but he did announce that they're taking the B Impact Assessment, the first step for any company to get certified.
2) Etsy Goes Public
The April IPO by Etsy, the online craft-seller and B Corp, is the start of what The New York Times called an important test of the company's "pledge to balance social mission and profit." Etsy is only the second B Corp to go public, and the first in the U.S.; the other is Natura, the multi-billion dollar Brazilian cosmetics maker and still the largest B Corp in the world. So, Etsy will seemingly be the first U.S. company that must contend with shareholder expectations to maximize profit while also living up to the B Corp pledge to "redefine success in business" by considering social and environmental impact on par with financial results. As Etsy CEO Chad Dickerson put it, "We don't have to make a choice between people and profit."
We Learned What it Really Means to be a B Corp
As an agency that helps companies find and activate their brand purpose to do good for their business and the world, we knew it would be important to "walk the talk" with our own business practices. As I wrote in a PR Week post about B Corps, we've found that getting certified makes us a more credible agency in the eyes of current and potential clients. Several prospective clients have now found us through the B Corp network, while others have mentioned how much this matters to them.
Our B Corp status is good for business in another important way: helping us recruit and retain talented team members. There's a palpable sense of pride among staff who know they work for an agency that's not only fun and creative, but responsible too. One recent hire found us through a fellow B Corp, and another mentioned how important this was in her decision to leave a big name ad agency (that's not a B Corp) and join us. To ensure that everyone understands what it means to be "purposeful" and walks the talk themselves, we've added it to our company goals and the annual performance review.
Yet perhaps the greatest learning—and hard work—from our first year as a B Corp came from setting goals, and measuring progress, in the areas of environmental impact, community investment and employee wellness. Check out the story of our 2014 accomplishments, as well as our 2015 goals, told through a series of cool graphics in our new B Corp Report. We're most proud of the fact that:
We gave more than $220,000 and 1,300 hours of pro-bono service to nonprofits
86% of our staff volunteered a total of nearly 800 hours
We used almost 40% less printer paper than our goal
We offset 100% of our "carbon footprint" from commuting, business travel and office energy use by protecting 192 trees in an acre of working forest managed by our client The Conservation Fund
We created a Wellness Committee, which is fostering a little "healthy competition" by rewarding staff for taking the stairs to our 4th floor office—where we already have a fleet of shared bikes and yoga every Monday
Though we're only a year into the B Corp journey, it's already been a rewarding experience worth continued, and deeper, investment. And we're always looking for others who want to join us in using business as a force for good.
Image source: The Guardian.