B GOOD
The i.d.e.a. Benefit Report
To earn and maintain our status as both a California benefit corporation and Certified B Corp, we annually set goals for the positive impact we want to have in the world, from investing in the community and protecting the environment to enhancing our team's health and wellness. We then measure and report our progress, and set new goals for the year ahead.
B GOOD
Growing a Culture of Kindness
Giving our time and talents to the community is important to us. That's why we give our team members paid volunteer time and provide pro bono services to local nonprofits. When we achieve good all together, we feel more invested in the communities we call home.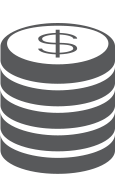 $100
K
2017 Goal

$267
K
2017 Actual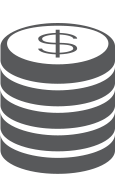 $100
K
2018 Goal
We exceded our pro bono service hours goal.
2017 Goal
700
hrs
2017 Actual
1782
hrs
2018 Goal
700
hrs
We fell short of our employee volunteer participation goal.*
We exceeded our goal for total volunteer hours.*
2017 Goal
232hrs
2017 Actual
449hrs
2018 Goal
260hrs
*Total hours of paid volunteer time (8 hours per employee).
B GREEN
Keeping an Earth-Friendly Footprint
We strive to minimize our impact on the planet, and our eco-conscious staff welcomes the challenge. We are mindful about how and what we consume, and always offset 100% of our communal carbon footprint by protecting working forests in Northern California. Both big measurable results and everyday small steps keep the momentum going.
Paper usage.

200,000pgs
2017 Goal

92,000pgs
2017 Actual

90,000pgs
2018 Goal
Paper towel usage.
2017 Goal
125rolls
2017 Actual
97rolls
2018 Goal
96rolls
In 2017, we measured our carbon footprint from commuting, travel and energy use.
We produced

42
metric tons of CO2
That's equal to

4,469
gallons of gas
Or burning

42,440
pounds of coal (EPA)
We offset that carbon footprint by protecting our earth, managed by our friends at Carbon Fund.
B WELL
Making Health Happen at the Office
We know that good health imbues good in everything else we do. Our Wellness Committee steps up every year to encourage healthy behavior by rewarding team members for participating in fun activities that make for a more active lifestyle, both in and out of the office.

Yoga
Namaste! We roll out the mats for in-office yoga every Monday afternoon—all levels welcome.

Move More Challenges
We take "a little healthy competition" seriously, with monthly contests for taking the stairs and walking.

Bikes for All
It's (almost) always a beautiful day for a ride in San Diego. We keep a fleet of free-for-all bikes at the ready.

Nutrition Initiatives
Our wellness team surprises us with a fresh fruit or vegetable every month, including delicious recipes.